We are PetGrooming Company
Hotel and salon for dogs and cats
Petgrooming Company (PGC) works in Prague since 2015 and successfully continues to grow, attracting more and more pet owners.
The main feature of our salon and hotel is that we treat our animals exceptionally. We are a team of real professionals, which sincerely love animals and know how to take care of them. Our pet-clients leave the salon in a great mood and eagerly come back again and again. Today while many companies in this area are concentrated only on making money, we truly enjoy being and working with animals. Childhood of each of us is connected to the animals and none of us would want to change his job for any other. We have enough patience and love to work with any animal, even if it had previous bad experience in other salons. None of our staff would ever hit the animal, tie it or hurt it in any other way.
All our specialists have veterinary education, studied in leading grooming and zoopsychology schools and continue attending seminars of well-known specialists in this area. Learning process never stops as each respectful company should keep up with the progress and be aware of new trends.
For our clients' nutrition, we only use high quality feeds such as Royal Canin, Acana, Brit, Purina ProPlan, Applaws, Bosch and so on.
PGC is a good quality and prestigious way of taking care of your animal, it is a new word in the modern world of services for your precious animals.
Being PGС client is a convenient, prestigious and quality way of caring for your pet!
Why are we?
We are here so that you can relax, think of your work, school or devote your time to other important things in your life without being worried about your beloved pet.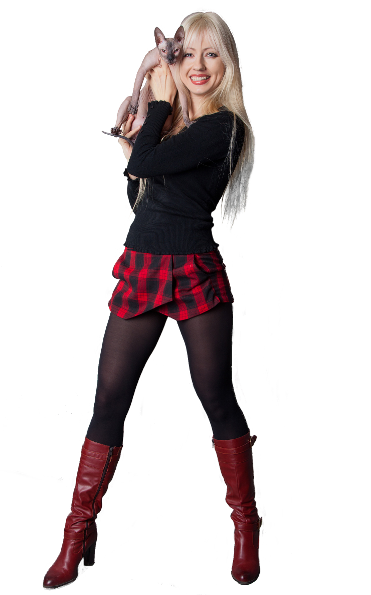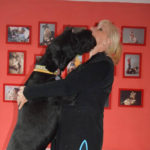 Each animal stays in its own comfortable room, which is prepared specifically for it before its arrival, taking into consideration all peculiarities and the habits of your pet.
All our specialists have veterinary education, studied in leading zoopsychology schools and constantly attending seminars of notorious specialists in this sphere.
Our hotel is equipped with video cameras which help us to monitor any movements of your pet 24/7.
If you ask me how I liked the pet hotel PGC, I would say "Woof". It means great, first-class relaxation, remarcable service!
It was amazing. Great food, soft bed and select society – I didn't even want to go home. I will definitely come back.
Meow, meow - I love such care. It is literally cats' paridise. I am pleased a lot. Just my owner came for me too soon.
OUR TEAM
Always ready to take care of your pet.
Director
The founder and the manager of the Petgrooming Company (PGC) pet hotel and salon.
Zoopsychologist, interpersonal relationship psychologist, director and coordinator of the company.

Co-owner
is the leading groomer of the Petgrooming Company(PGC), veterinary and the co-owner of the company. She is managing and teaching several apprentices in order to pass her knowledge and experience.